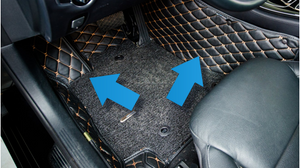 COMPLETE COVERAGE
Mat Metrics car mats protect your vehicle from dirt, snow, salt, etc. on parts where traditional floor mats do not cover. Our products offer full coverage for the carpet area, providing an easy-to-maintain interior.
DETACHABLE VINYL CARPET
All Mat Metrics car mats comes with detachable vinyl carpets that fit with the floor mats perfectly. This high quality waterproof material traps dirt, rain, and snow, which allows for easy cleaning. Furthermore, it adds extra cushioning and comfort to your soles.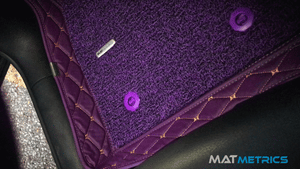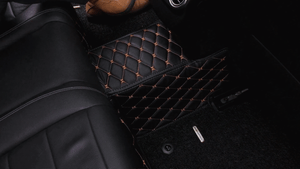 EASY TO CLEAN
Mat Metrics mats are designed to trap dirt and debris. Just clean the mats with simple vacuuming and wipe with wet cloth. Your car will look as clean as new.
ANTI-SLIP LAYER
Traditional car mats are mostly made of rubber material that slides around after some time, which can lead to serious safety concerns. Mat Metrics car mats come with an anti-slip bottom layer that is designed to grip onto your car's interior. This allows the mats to stay in place, even after long periods of usage.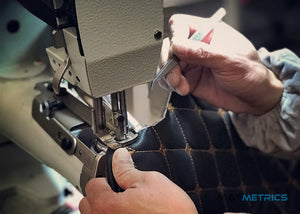 MADE IN CANADA
All Mat Metrics Custom Car Floor Mats are made to order locally, specifically to your vehicle's make and model. We utilize digital laser measurement and 3D modeling technology to produce the perfect fit for your car. They are produced locally at our Toronto workshop to ensure quality control at its highest standard.
LATEST CAR MODELS AVAILABLE
- 2024 -
2024 Jeep Grand Cherokee

- 2023 -
2023 BMW iX
2023 Ford Explorer
2023 Ford Mustang Mach E
2023 Genesis GV70
2023 Honda CR-V
2023 Honda HR-V
2023 Hyundai Ioniq 5
2023 Lexus RX
2023 Lexus RX hybrid
2023 Lexus NX
2023 Mercedes-Benz EQB
2023 Nissan Ariya
2023 Toyota RAV4